JOHN TAYLOR TUCKER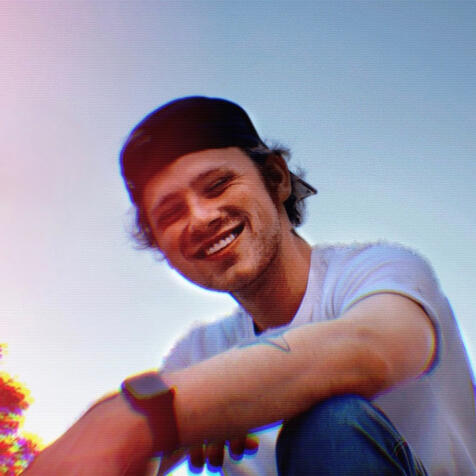 Consuming. Conceiving. Creating.
With a history of creating out-of-the-box ideas- including recent highlights like the viral youtube experience 'The Tucker Zone' & interactive instagram adventure 'Lost Boy'- it's no surprise John Tucker has established a recognizable brand based around his unique perspective on the world.

With a present 150,000+ followers across his personal social media & rapidly growing engagement (10 million+ views & on the aforementioned 'Tucker Zone' alone), along with his viral instagram page @VinesBeLike (500,000+ followers)- he's consistently proven his eye for identifying and creating ideas that appeal to the masses- an asset recognized & utilized by innovative organizations like Disney's Digital Network & Meow Wolf.

With a future ahead full of continuing to express his innovative ideas as his platform grows, John Tucker's ultimate focus is to experience all the world has to offer- along the way, leaving a positive dent through the experiences he envisions.
---
1 to 2
Entering the world with an abundance of curiosity, John Tucker became active in the entertainment industry at the age of 9, acting professionally in various film & stage productions throughout his pre-teens.

As the foundations of his desire to create became clear, he began focusing more on a different kind of performance art- illusions. Creating magic content on YouTube, performing live, & attaining internships with the world's leading industry events allowed him to continue exploring his interests in entertainment.
As his resume built, his focus expanded once again- Instead of focusing on the deception part of 'magic' performance, he wanted to focus on the extraordinary experience aspect- sometimes using deception as a tool, but not as the main focus- similar to Disney World. Sticky Notes of ideas filled his bedroom walls, and, inspired by innovators like Steve Jobs, he established his ultimate goal- Change The World.

In 2014, at age 17, he created/directed/produced his first major project at the historic Cotton Bowl Stadium utilizing this new form of experiential entertainment to raise money for charity. With support from major networks like NBC, the event was a success, & opportunities led John to craft innovative new performances/creations for worldwide events like The Color Run.
John continued this exciting run into 2015, creating a series of viral Instagram 'experience' videos. Recognizing the power of social media, his entrepreneurial side kicked in & he created a page to distribute viral content- @VinesBeLike on Instagram. After contriving an innovative marketing plan, John grew @VinesBeLike to 500,000+ followers in just under 6 months.

By applying his understanding of content creation to this new, powerful marketing platform, he began working independently with companies like Instafluence (Disney's Maker Studios) throughout 2016 on marketing campaigns for #1 Apps (i.e. 'Game Of War', 'Avengers' etc.) and more- gaining a strong background working on various viral campaigns for influencers, products, etc.
Meanwhile, his creative ideas continued piling up- & after 2 years of attempting to secure funding for his debut project, John released 3 'demo experiences' in 2017, organized as a triple splurge of ideas appropriately named 'Now Let Me Create'. It included 'The Tucker Zone' (a 3D Sound Experience), 'Lost Boy' (an interactive 'choose-your-own-adventure' on Instagram), and 'Live X' (a lifestyle brand). These projects led him to begin working with 'Meow Wolf' - the leader in the immersive experience industry- creating under the Meow Wolf brand throughout 2018, producing multiple SXSW physical activations, growing social presence, & forming the base for the corporate 'experience' industry.

Throughout that year, 'The Tucker Zone' also began growing intensely- & by late 2018, it had reached over 1 Million views on YouTube- & less than a year a half later, it continues growing, now at 10+ Million. With a constant overflow of ideas, John decided to continue his independent work, & began planning the next iteration of his story- Phase 2.

With new innovations ranging from the extraordinary experience industry he helped popularize to products, music, philosophy, and more, John has only just dipped his paintbrush in preparation to paint a picture of the mission he's consistently envisioned throughout it all- put a dent in the universe & experience it all while here.